Success on the Spectrum IS A NATIONAL AUTISM TREATMENT FRANCHISE
Have you ever wanted to open your own Speech Therapy business?
The SOS brand is expanding! Now is the time to open your own business in the autism treatment market.
The combination of science, a fun environment, community outings, safety and high parent involvement sets SOS apart from the competition.

For franchise info, call
AUTISM
The incidence of autism among American children has soared from 1 in 150 in 2000 to 1 in 44 today, and 6.8 million children and adults now live with autism.
ABA THERAPY
ABA is an applied science devoted to developing procedures which will produce observable changes in behavior. Using a system of rewards, ABA therapy can instill a desire to learn new skills. Our special way of teaching creates a fun and happy environment for a child that otherwise would be left behind. This non-verbal approach to errorless teaching encourages the child to step outside of their symptoms and helps them grow into a functional adult in mainstream society
Even though the United States is the largest market for autism treatment programs, the demand for ABA is still outpacing the supply. 49 states report 6 month – 1 year waiting lists for ABA therapy.
The government recognizes this crisis, and changes to federal and state laws now compel health insurance companies to favorably reimburse autism treatment as an essential healthcare service.
ABA PROVIDERS
Up until 2018, the ABA therapy industry was dominated by private equity groups. In fact, Market research suggests that nine large multi-site ABA companies operate an estimated 296 brick & mortar centers — a 38% market share of ABA programs.
In 2018, Success On The Spectrum (SOS) emerged into the market. The first franchise of it's kind, SOS provides a variety of therapy services to children with developmental delays, including ABA, Speech, and Occupational Therapy. The franchising company, SOS Franchising, provides each location owner with training and quality monitoring.
The franchise model in the ABA industry has the advantage of large company resources, training, operations monitoring, purchasing power, and brand recognition… while still holding the "mom and pop" feel and attention from individual owners.
"SOS focuses on providing the highest of standards of treatment, rather than quantity. Our operational standards ensure that our behavior technicians receive quality training, our Behavior Analysts provide superior supervision and training, and that our ABA programs follow the latest scientifically-proven methods." SOS is proud to hold the rare BHCOE Accreditation, proving a commitment to continuous improvement. SOS has been distinguished as a provider that cares about quality, parent satisfaction, and staff satisfaction.
SOS continues to grow and new locations are providing access to care for children across the country.
SOS HISTORY
As the mother of an autistic child, Nichole Daher became frustrated with the lack of Autism Treatment options available for her child. Her passion and determination to help autistic children fueled her mission to create more accessible care.
In 2015, Nichole opened up her first Success On The Spectrum location in Houston, which became full within 6 months. After expanding, they filled up again within 6 months. Even building a second location, twice the size of the first, didn't slow down the number of new clients coming to Success On The Spectrum, as this center too was at capacity after 9 months.
Knowing that she could never meet the demand alone, Nichole founded SOS Franchising, the first comprehensive Autism Treatment franchise in the US. Her new mission is to train other business owners to open and operate high-quality Autism Treatment centers, as a way to make ABA care more available across the country.
The Success On The Spectrum franchise is now setting the standards for high-quality treatment and blazing a trail for excellence. As the first franchise of its kind, the Success On The Spectrum model is transforming the industry by creating healthcare centers that have a mom-and-pop feel but also the support and training one expects of a major medical facility.
SOS BRANDING
The trademark (including the design mark) "SOS Success on the Spectrum" is registered on the principal register of the United States Patent and Trademark Office, bearing the registration number 5275808.
The standard character mark "Success on the Spectrum" is registered on the principal register of the United States Patent and Trademark Office, bearing registration number 5637164.
The design mark "Ship's Wheel" is also registered on the principal register of the United States Patent and Trademark Office bearing registration number 5714411.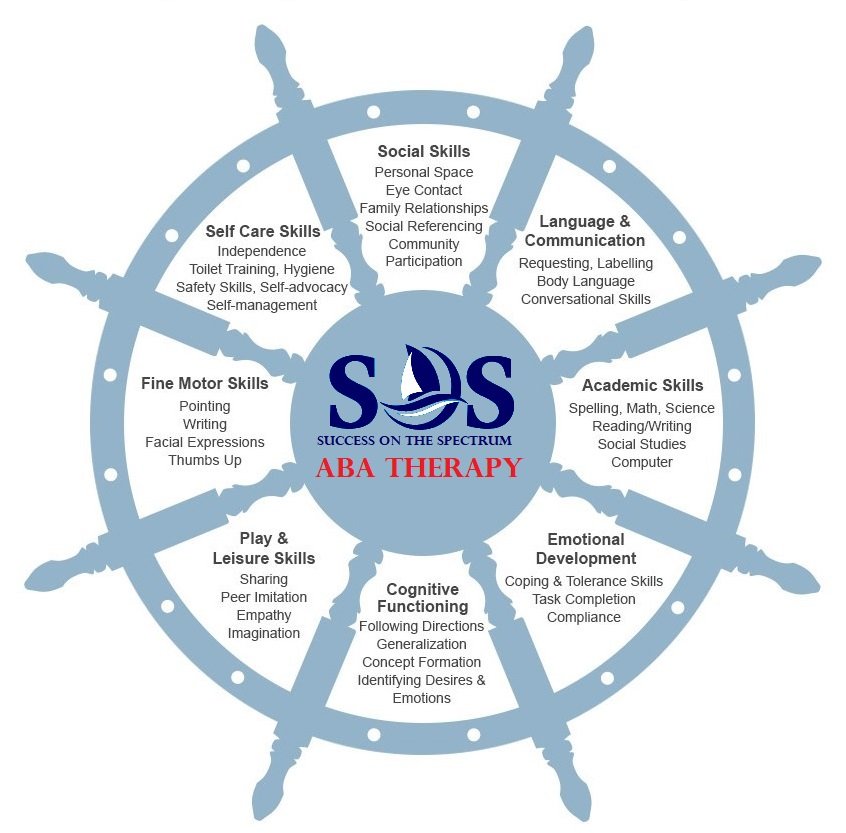 COMMUNITY OUTREACH
Success On The Spectrum is known for it's activism and community involvement. Each month, Success On The Spectrum hosts free social events for the public. Among the most popular events are the Annual Autism Prom, Autism Festival, and Parent Training Workshops.
The purpose of their community outreach program is to promote social inclusion for families affected by Autism, reduce the stigma around autism, spread Success On The Spectrum's message, and provide fun activities for kids and parents alike.. Founder Nichole Daher states, "Every child should be able to enjoy activities like this without the fear of being judged or rejected. We are making memories for these kids. I love that we can offer these events. Some of these kids would never experience things like prom otherwise."
What are you waiting for?
Contact us about opening your own Success On The Spectrum franchise.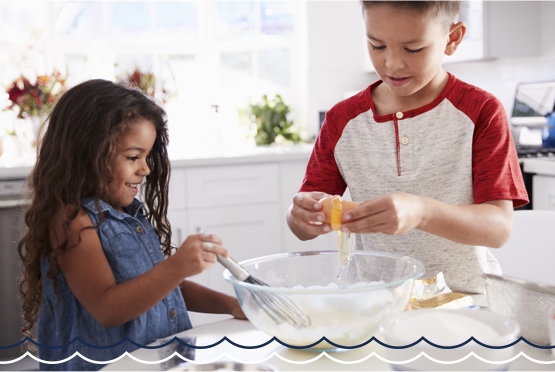 Your center will provide the following programs:
ABA Therapy: specialized instruction that helps children acquire new skills and reduce problem behavior.
Speech Therapy: helps 

improve verbal, nonverbal, and social communication

.
Occupational Therapy:

helps children to become more independent and participate in a wide range of activities.

Social Skills Group Classes:

promotes

growth in social connections and friendship skills.
OUR FRANCHISE DEVELOPMENT TEAM WILL ASSIST YOU IN ACQUIRING AN OFFICE SPACE AND DESIGNING THE BEST LAYOUT
Your building will be designed for students to achieve Success On The Spectrum.
Mock classrooms within your center to get kids "school ready"
Private staterooms for distraction-free environments
Social / Activity rooms to encourage cooperative play and social interaction
A parent viewing room complete with coffee and wifi