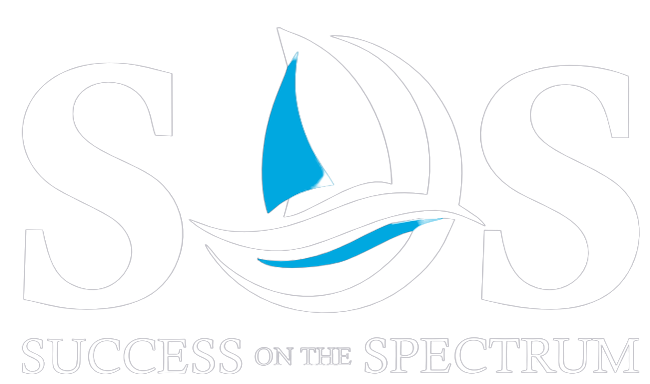 Autism Treatment FranchisE

For franchise info, call or text
Success On The Spectrum is in the top 20 most profitable franchises. A recession-proof childcare and medical business.
Due to high demand and rising awareness, the Autism Treatment Market is currently the fastest growing industry in the medical sector.
In 2018, the Autism Treatment Market in the US generated a revenue of $1911.7 Million
The market is predicted to have a massive compound annual growth rate of 4.3%
Increased Client Pool
As of 2022, 1 in 32 children diagnosed with autism. There are an estimated 2.5 million autistic children in the USA
Expanded Service Coverage
All 50 states require commercial coverage; 200+
million people have insurance coverage for ABA
Heightened Awareness
Parents actively ask pediatricians to screen their kids if they suspect Autism
Supply/Demand Imbalance
Statistically speaking, the number of ABA providers in the US only meet 30% of the demand
The Autism Industry is booming
Applied Behavior Analysis is now recognized nationwide as the most effective type of therapy for children with Autism.
There are well over 550 studies published in scientific journals validating the effectiveness of ABA procedures with persons who have Autism.
ABA is recommended by:
American Academy of Pediatrics

American Academy of Occupational Therapy Association

American Psychological Association

American Speech-Language Hearing Association

Society for Developmental and Behavioral Pediatrics

Autism Society of America

National Institute of Child Health & Human Development.
As per Fortune Business Insights, The Autism Spectrum Disorder Therapeutics Market was valued at US $3,293.0 Mn in 2018 and is anticipated to reach US $4,612.1 Mn by 2026.
Rapidly growing incidences of autism spectrum disorder globally and the growing number of unmet needs in the treatment of autism spectrum disorder are the major key factors likely to drive the markets industry in forthcoming years.
In terms of treatment type, the communication & behavioral therapy segment (ABA, Speech Therapy, Occupational Therapy and others) is the dominating segment of the market share and is projected to continue its dominance throughout the forecast period.
HIGH DEMAND + LOW SUPPLY = BUSINESS OPPORTUNITY
HIGH DEMAND: Autism Spectrum Disorder (ASD) is the fastest-growing developmental disorder in the US, and demand for ASD care is increasing significantly.
In the last 20 years, Autism prevalence in the US has increased by more than 200%. Currently, the CDC estimates that 2.5% of U.S. children have autism. 
LOW COMPETITION: The number of new treatment facilities has not kept up with demand, creating a shortage of providers in the market. The per capita supply of certified ABA facilities falls below the benchmark in 49 states. Specifically, no state has more than one-third of the minimum number of ABA providers needed to meet the needs of the number of children with autism. Providers report average waitlists of 6 months – 1 year.
SOCIAL ACCEPTANCE OF TREATMENT: In the past, a social stigma was associated with therapy and often deterred people from seeking treatment. This has changed in recent years due to social influence (especially from celebrities) and increased awareness. Therapy is no longer something that people are ashamed of.
FAVORABLE GOVERNMENT REGULATIONS: In the past, ABA therapy was not covered by health insurance. Since 2007, the federal government has mandated publicly-funded health insurance plans to cover ABA therapy in children with Autism. Since 2014, the Affordable Care Act covers ABA therapy as an essential health benefit and expands coverage up to age 25 years old.
The IDEA Act requires public schools to make appropriate accommodations for individuals with special needs. School based services are also required under the integration mandate of the Americans with Disabilities Act. According to Section 504 of the Rehabilitation Act, a school that refuses to accommodate an ABA provider on campus is discriminating against a child who has a disability.
CRISIS RESISTANT: The government has defined ABA Therapy as a medically necessary service. During COVID lock-down, ABA Therapy centers were allowed to remain open.
In addition, ABA Therapy is paid for by medical health insurance and state medicaid. During economic recessions, the revenue generated from ABA Therapy is generally unaffected.
LONG RANGE CARE: ASD is a life-long diagnosis, and requires intervention throughout a person's life for best outcomes. The typical SOS client receives 40 hours or therapy per week and remains in the program for 3-5 years.